Links
Page
Event
Partners
JAGUAR LAND ROVER LIMITED
Jaguar Land Rover Limited is one of the world's premier manufacturers of luxury sports saloons and sports cars. The Land Rover division is a world-renowned manufacturer of premium 4×4 models. The first Land Rover made its debut in 1948, designed with brilliant simplicity for extraordinary ability and unrivalled strength/durability. JLR Ltd provide the Event Organisers with two Land Rovers for the duration of the rally and also PR events.
The AA:
Today, the AA is in many ways the same motoring organisation that motorists have trusted since 1905. Our millions of members make us by far the largest motoring organisation, with more dedicated patrols than anyone else. The principal difference these days is that we now provide services not only to get you safely from A to B, but also to help organise your finances and even buy a new or second-hand car. The AA really can offer you everything you need.
BRITTANY FERRIES
Take your pick from the widest choice of routes linking the UK and Ireland to France and Spain. Once on board relax and enjoy award-winning on-board service as we take you closer to your holiday. Whether you're an operator or a group organiser, you want the best for everyone – and with Brittany Ferries you can be sure that your group will enjoy our award-winning onboard service and superb facilities including restaurants, cafés, bars, shopping and entertainment.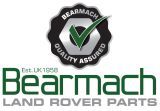 BEARMACH LIMITED:
As the first company to specialise exclusively in Land Rover parts and accessories Bearmach have built up stocks of over 10,000 lines many of which are genuine, OEM and Matching quality Bearmach branded parts, and their commitment to supplying cost effective, quality spares has contributed to the Land Rover legend of longevity.
CHALLENGER 4X4:
From soft greenlaning to hard core competition challenges, from expeditions to rally, when it comes to off-roading, we do it all. At Challenger 4×4 we are specialists in turning any Land Rover into a obstacle devouring machine. From soft greenlaning to hard core competition challenges, from expeditions to rally, when it comes to off-roading, we do it all. At Challenger 4×4 we are specialists in turning any Land Rover into a obstacle devouring machine.
COBHAM TECHNICAL SERVICES:
Cobham Technical Services works at the leading-edge of innovation by undertaking advanced design and development to produce high performance niche products and custom components, state-of-the-art electromagnetic modelling software and comprehensive lightning testing and consultancy services.
COMMONWEALTH WAR GRAVES COMMISSION:
The Commonwealth War Graves Commission ensures that 1.7 million people who died in the two world wars will never be forgotten.
They care for cemeteries and memorials at 23,000 locations, in 153 countries. Their values and aims, laid out in 1917, are as relevant now as they were almost 100 years ago.
DOMINO'S PIZZA:
Domino's Pizza is recognised as the world's leading pizza delivery company. Our expertise and passion for delivering hot and fresh pizzas has earned us numerous awards and the loyalty of millions of pizza lovers around the world. Their first UK store opened in 1985 and the first Irish store opened in 1991. As at September 25, 2012, there were 770 stores in the UK, Republic of Ireland, Germany and Switzerland.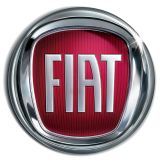 FIAT PROFESSIONAL (UK) LTD:
The brand name Fiat Professional distinguishes the commercial vehicles produced by Fiat Group Automobiles S.p.A. 1903 saw the advent of the first commercial Fiat vehicle, and since then this business has become increasingly important within the activities of the Fiat Group. Due to a wide range of products able to meet the most diverse mobility and transport needs, and also to over a hundred years of experience, Fiat Professional has become a leader in its own sector.
MARSHALL MILITARY SALES:
They understand their customer's requirements and have wonderful knowledge of the market and protocols. For over 10 years they have specialised in Military Sales for Land Rover and pride themselves on our large number of repeat customers. The 'Marshall Military Sales' commitment is to put the needs of its customers first. Their specialized staff will help you with registration procedures, paperwork and all the rules and regulations.
O2 Telefonica:
A leading provider of mobile and broadband services to consumers and businesses in the UK. The company is the leader in non-voice services, including text, media messaging, games, music and video, as well as data connections via GPRS, HSDPA, 3G and WLAN. Telefónica O2 Europe group comprises integrated fixed/mobile businesses in the UK, Ireland, Germany, the Czech Republic and Slovakia – all using O2 as their consumer brand.
P&O FERRIES:
The largest fleet of ships offering a wide range of services and facilities, the most comprehensive route network and the most frequent passenger and freight services to the Continent. Also the country's leading ferry operator and has a responsibility to try to lead the way in adopting practices that minimise impact on the environment.
SKYTAG GPS:
Skytag GPS tracker is an exciting new, comprehensive stolen vehicle location service that can locate and track your vehicle anywhere in the World, within metres. Their Monitoring system is the only system to provide direct Police access to live, real time location data. This unique feature speeds up the recovery process and enables the Police to monitor the vehicle from a distance, reducing the chance of a high speed chase and damage to your vehicle.
TERBERG DTS UK:
Terberg DTS comprises some eight different operating divisions with a diverse product range including specialist vehicles, waste collection systems, car, van & truck modification plants, leasing and real estate. Terberg DTS UK is a trend setting company in the manufacturing of special vehicles. What makes terberg so unique is their creativity and innovation, which allows them to adapt continuously to ever changing market needs.
Affiliated
Links
- Help for Heroes – CLICK HERE
- Littlecote House Hotel, Hungerford – CLICK HERE
- Pegagus Bridge, Ranville – CLICK HERE
- The Last Post Association, Ypres – CLICK HERE
- Airborne Museum, Arnhem – CLICK HERE
- Le Musée de la Bataille des Ardennes – CLICK HERE
- Dachau Concentration Camp – CLICK HERE
- The Eagle's Nest, Berchtesgaden – CLICK HERE
Press
Articles
- Official Help for Heroes Website: H4H 4×4 Rally 2014 – CLICK HERE
- GET SURREY: 'Rally Father and Son Raise £500,000 for Charity' – CLICK HERE
- BBC NEWS: Help For Heroes war route rally under way (2012) – CLICK HERE
- CWGC (Event Parnter): 'Commission staff team up for Help for Heroes Rally' – CLICK HERE
- BLIK RENKUM NEWS, ARNHEM: 'Help For Heroes Rally at the Airborne Museum' – CLICK HERE
- WINGS OF LIBERATION MUSEUM, EINDHOVEN: 'H4H Rally visit our Museum' – CLICK HERE
- LAND ROVER WORLD: 'H4H 4×4 Rally Raises over £1/2 Million for Charity' – CLICK HERE
- PRESSRELEASE POINT: H4H 4×4 European Rally Exceeds £1/2 Million in Funds Raised – CLICK HERE
- PRESSBOX: H4H 4×4 European Rally Exceeds £1/2 Million – CLICK HERE
- PR BOX: HELP for HEROES 4×4 European Rally exceeds £1/2 million – CLICK HERE
- WHEELSOLOGY: 'H4H Rally 2012 Presents £192,341.12 Cheque' – CLICK HERE
- LAND ROVER MONTHLY: 'Live Tracking by SkyTag' – CLICK HERE
- ONLINE PR MEDIA: HELP for HEROES 4×4 European Rally exceeds £1/2 million – CLICK HERE
- WHEELSOLOGY: 'Help for Heroes European 4×4 Rally 2012′ – CLICK HERE
- MOTOR TRADE NEWS article – 'H4H 4×4 Rally 2012′ – CLICK HERE
- GGR GROUP (an Event Partner): H4H 4×4 Rally 2012 Reveal Their Total – CLICK HERE
- GGR GROUP (an Event Partner) write-up 2011 – CLICK HERE
- WORLD RALLY BLOG: 'H4H 4×4 European Rally 2012′ – CLICK HERE
- MOTORING CHAT: Help for Heroes European 4×4 Rally raises over £400,000 – CLICK HERE
- The AA (Event Partner) 'AA patrols on fundraising mission across Europe' – CLICK HERE
- LAND ROVER OWNER: 2012 Help for Heroes 4×4 Rally Announced – CLICK HERE
- OVERDRIVE: 'H4H 4×4 European Rally 2012′ – CLICK HERE
- UKMOTORTALK: 'H4H 4×4 European Rally 2012′ – CLICK HERE
- 4×4 MART: H4H 4×4 Rally 2012 – CLICK HERE
- AUTO SCENE UK regarding 'H4H 4×4 Rally 2012′ – CLICK HERE
- SIMPLEMOTORING.CO.UK: Help For Heroes Rally Marks Third Birthday – CLICK HERE
- EUROPEAN MOTOR NEWS: 'Help for Heroes 4×4 European Rally 2012′ – CLICK HERE
- EUROPEAN MOTOR NEWS: 'HERO Award Winners' – CLICK HERE
- PR LOG PRESS RELEASE: 'HERO AWARDS' – CLICK HERE
- LAND ROVER OWNER: Help for Heroes 4×4 European Rally 2011 – CLICK HERE
- LAND ROVER WORLD Article: 2011 Cheque Presentation – CLICK HERE
- LAND ROVER MONTHLY: H4H 4×4 Rally 2011 Event – CLICK HERE